Men and women… we might speak the same language, but that doesn't mean we understand each other. A study found that words and phrases can have different meanings to each of us when we're talking. This is why, sometimes, we can't communicate without getting into an argument, raising our voice, or throwing some pillows (sorry, guys). But if you're willing to put in some mental effort, you can learn how to communicate better with each other and save yourself some misunderstandings, tears, and sighs in the long run, with just a little psychology.
We were here with 12 pieces of advice to help you have a smoother relationship with your boss, your parent, or your significant other.
1. Women: Don't read between the lines.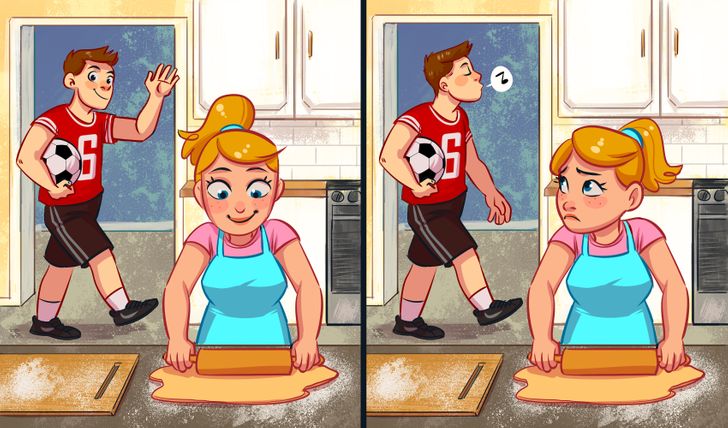 There's evidence that women read more into interpersonal meaning in messages with their mates. In other words, they tend to "read between the lines," and attribute values of intimacy and closeness to their partner's words. On the other hand, men are more literal and might just expect the center of that conversation to be on a subject.
One example would be our illustration above. If he says "We have the semifinals today!" he means that. He doesn't mean "I'd rather be with my friends, you're boring!"
Understanding what each other wants out of a conversation in a relationship will help bridge the differences. This objective translation will also allow each member to feel cherished in the relationship. More on that later…
2. Men: Don't advise, just listen.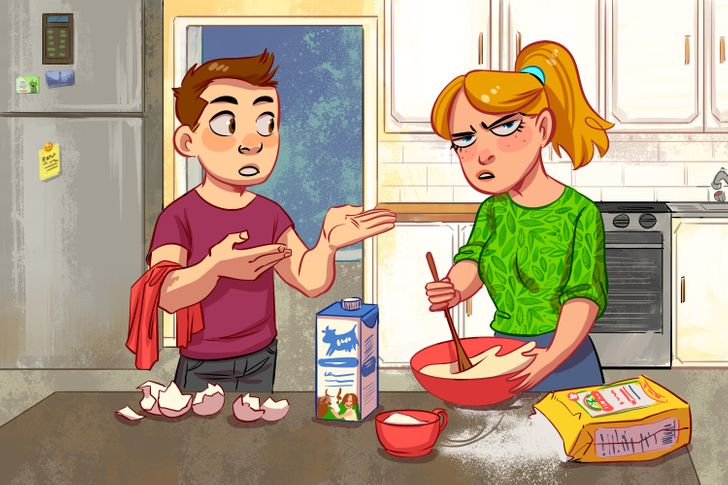 Ah! The common "You just don't get it…" Well, maybe it should be more like, "You just don't understand why."
Women tend to see communication as a way to explore feelings and feel comforted by their partners. AKA: She's not looking for a solution! It's more about the journey and conversation itself that matters for her. On the polar opposite side… men have a tendency to want to think of clear solutions, healthy advice, and they want to deliver it as fast as possible. Because of this, couples can gain from just getting a better understanding of what the other is looking for. He wants to give advice, but she just wants to be heard.