Some of us may want toned abs or a healthy body, but this can only be achieved when you engage in exercises that target different body parts at the same time. These exercises target different muscles in the body collectively, not only getting you toned abs, but improving your overall health as well.
We know how important it is for you to have a healthy body, so we decided to share some tips on different muscles you can work on collectively and routinely to getting that healthy body you desire.
1.Dumbbell chest press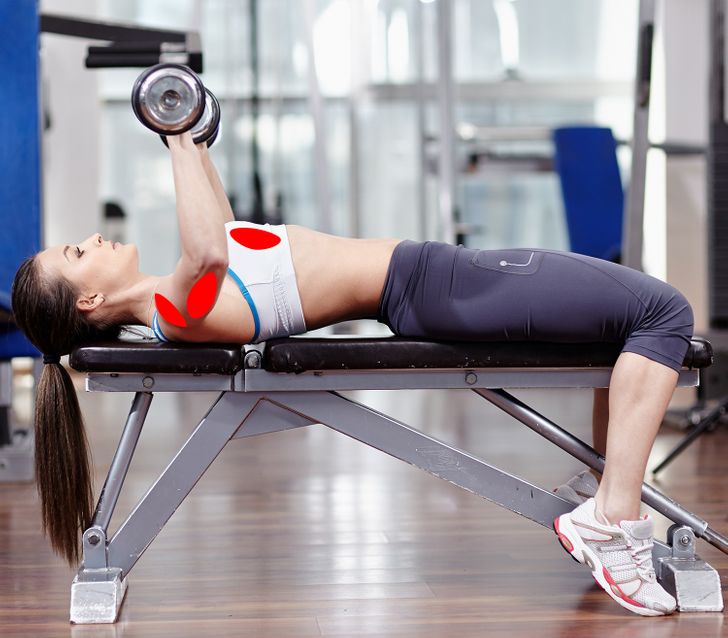 © depositphotos.com
The dumbbell chest press strengthens your chest, shoulder, and arm muscles. For a band chest press, you need 2 dumbbells and a bench.
The following steps will show you how to do an effective bench press.
Lie on a flat bench with your feet firmly on the floor.
Move your shoulders down and back.
Hold 2 dumbbells.
Inhale and lower the dumbbells slowly to touch your chest.
Exhale and push your arms upward.
Repeat 15 times and perform 2 to 3 sets.2. Burpees