In an emergency, the first thing that comes to mind is the advice of our friends and family. However, even the most well-known recommendations may lead to grave consequences.
We collected 11 common myths about first aid so that you won't feel confused about what to do when someone needs help.
11. Applying ice to a bruise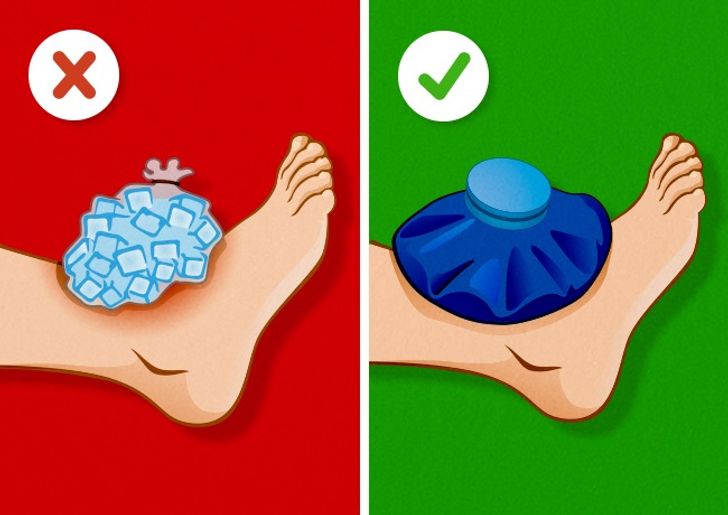 Why it's wrong: Ice indeed helps reduce bruises, but don't apply the pack directly to the skin or you'll get a cold burn.
Doing it right: Put a cloth between your skin and the ice. Apply cold for 20 minutes, remove the ice, and wait 20 more minutes. Repeat several times.
10. Rubbing a person with a fever with alcohol or vinegar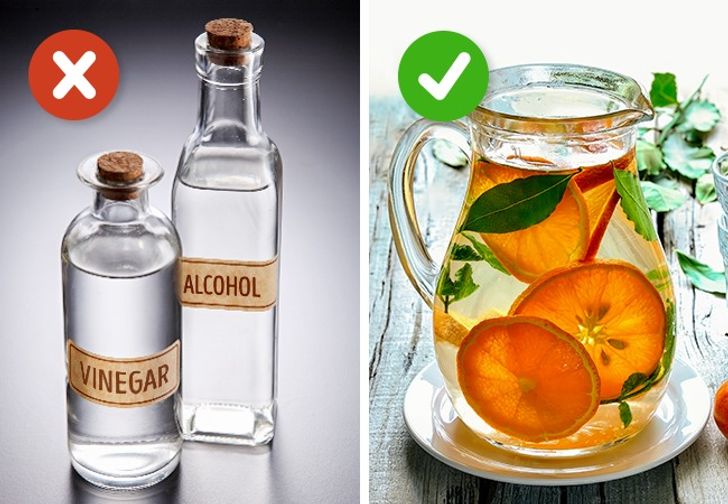 Why it's wrong: Vinegar and alcohol are absorbed into the blood. Alcohol rubbing may create intoxication, while vinegar will raise acidity too much. It's especially dangerous for children.
Doing it right: A fever can be alleviated by drinking a lot and cool air in the room (61-64°F). If these conditions are observed, the patient will get over the fever, if it's not too high, by themselves.
9. Lifting up an unconscious person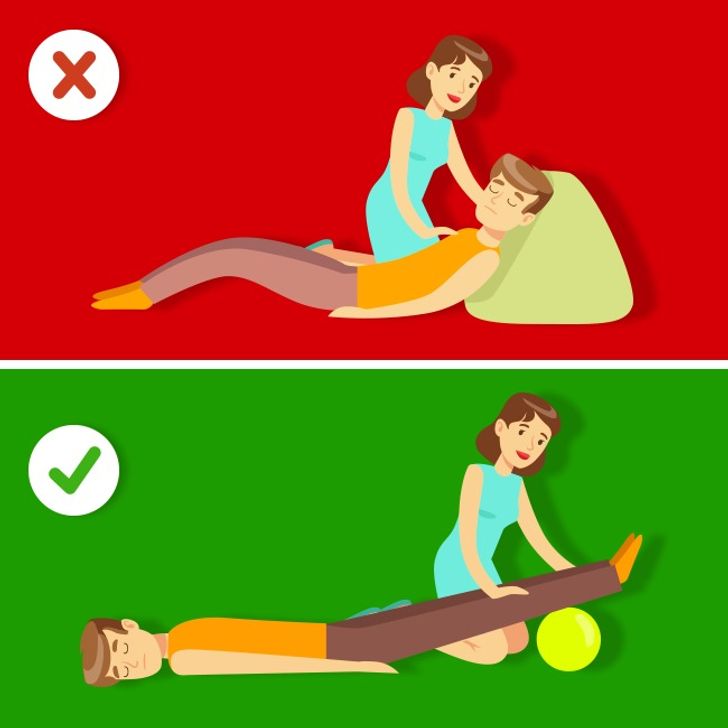 Why it's wrong: If someone faints, don't try lifting them or sprinkling cold water on them – it'll just aggravate the spasm. After they regain consciousness, don't let them drink coffee or energy drinks: caffeine will lead to dehydration.
Doing it right: Lift the person's legs up, unbutton any tight items of clothing, and don't let them stand right after they come around.